In previous posts, we learnt about various chart types in Excel, how to select a chart based on message that we want to convey graphically and finally, how to create an Excel Chart. Now, once you have created the chart, you sure would like to make it look better and present more information. In this post, we will learn basic formatting for Excel Charts.
Basic Excel Chart Formatting
We will be covering below topics.
Inserting Chart Titles
As soon as we create a chart excel by default inserts a chart title. However if we want to add a new title we can do it like this:
Step 1: Select your chart and go to the "Chart Tools" option on the top bar.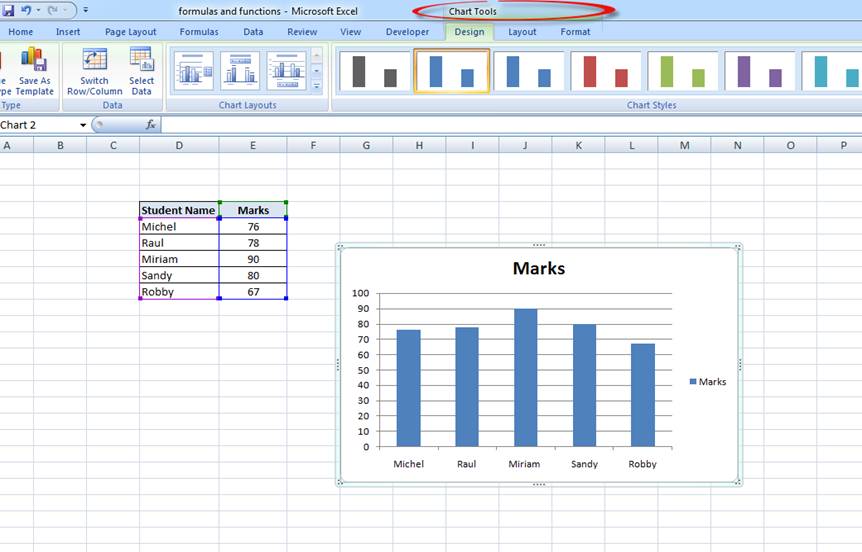 Step 2: In the "Chart Tools" menu go to "Layout"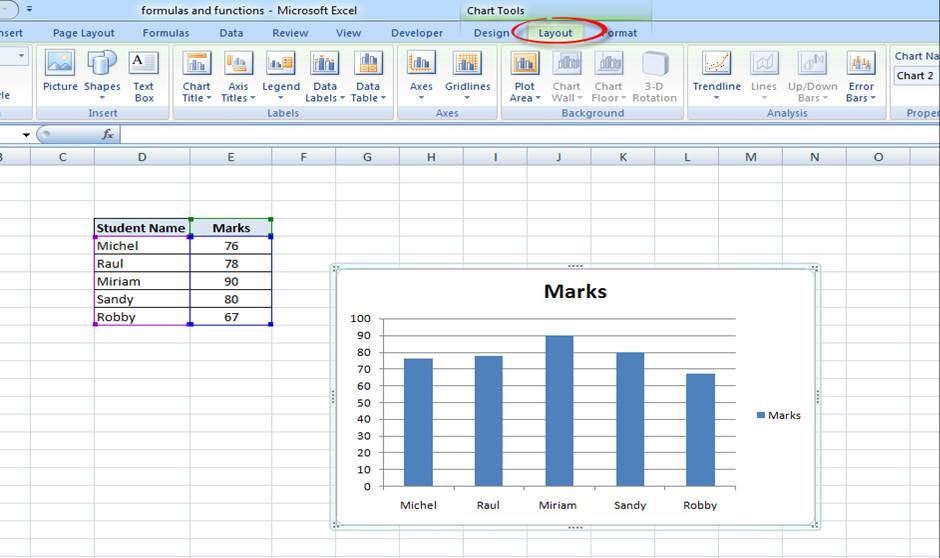 Step 3: In the "Layout Tab" select the option" Chart Title"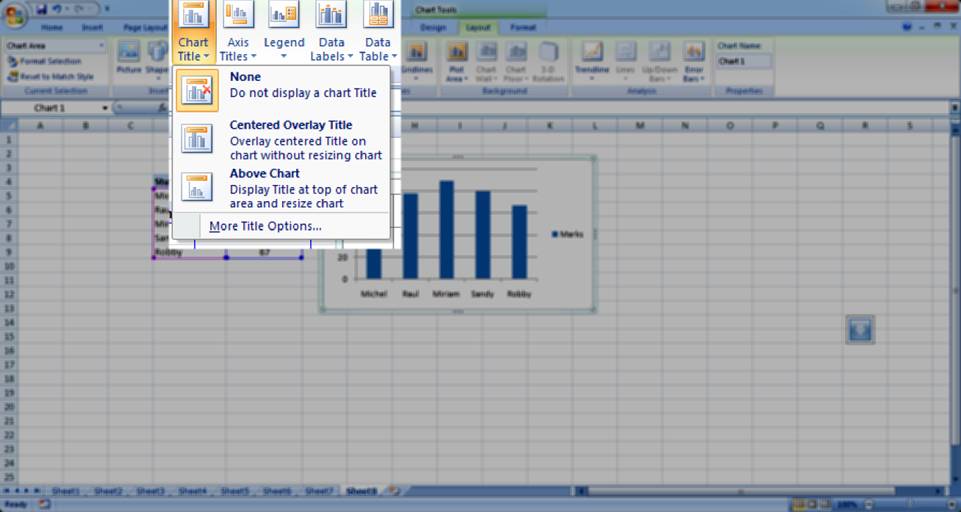 Step 4: Choose how you would like to display the title. In this snapshot we have selected "Centered Title".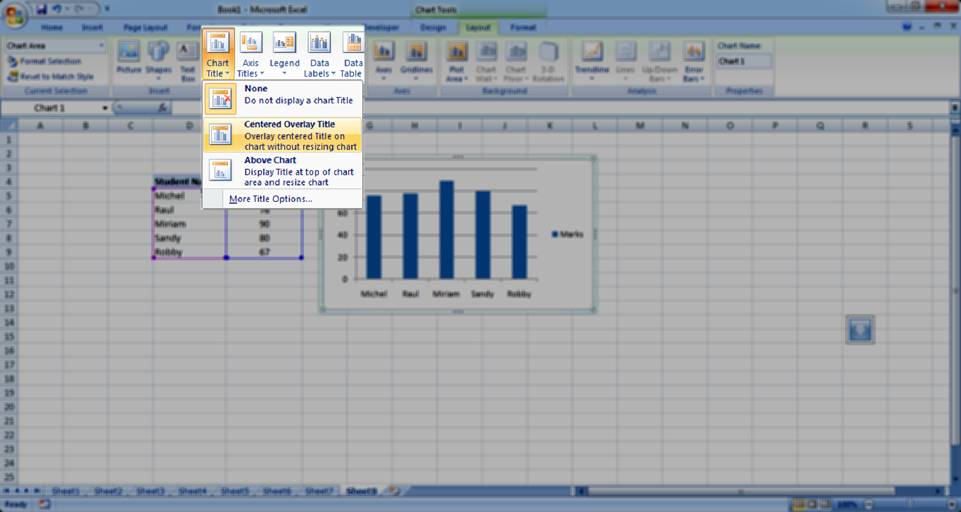 Step 5: We are Done!

Adding and Removing the Legend
In the layout tab go to the option "Legend". This will generate a drop down menu for adding the legend at different positions in your chart and also for removing it.

Updating Axis Titles
In the layout tab go to "Axis Titles". You can add/remove horizontal(X) and vertical (Y) axis titles here.
Formatting Lines & Borders
Select your chart. Go to the chart tools section as explained earlier and select "Format". You will find "Shape Styles" and "Word Styles" which will enable you to manage the shape of your chart and apply different styles to the text contained within the chart.

Displaying/Removing Grid-lines
In the layout tab go to "Grid-lines". One can add & remove both horizontal & vertical grid-lines from here.

Adding/Removing Data Labels
In the layout tab go to "Data Labels". This option will generate a drop-down menu with options for adding & aligning the data labels at different positions.

Modifying the Data Source
If you want to modify the data source for your chart follow these steps:
Step 1: Select your chart and press the right click button on your mouse.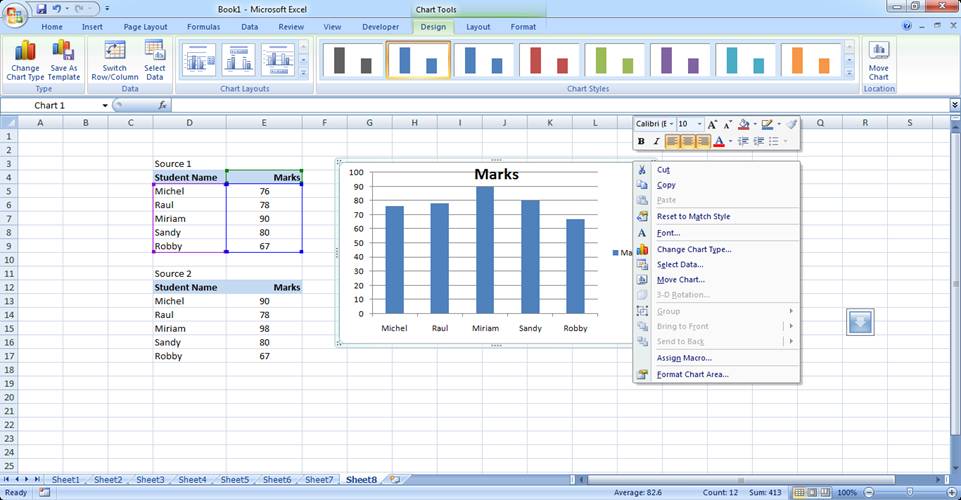 Step 2: Click on the option "Select Data".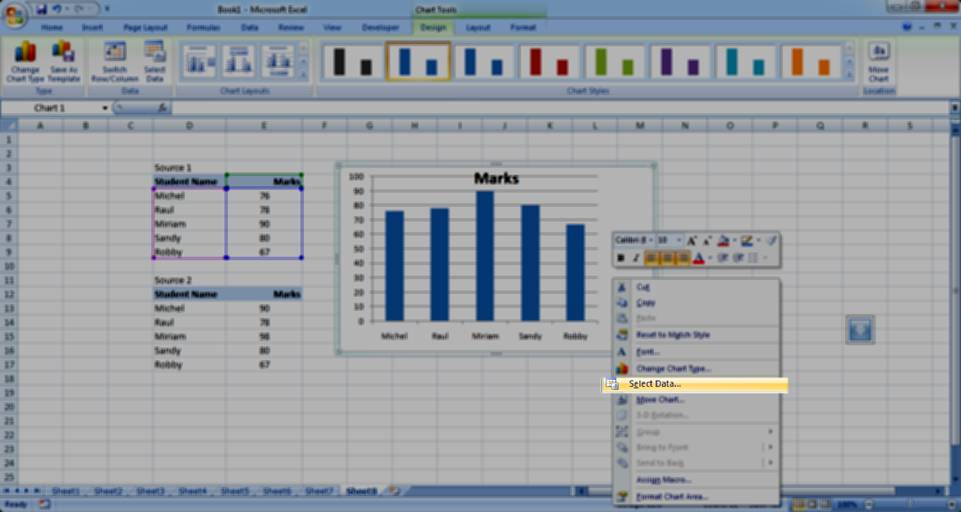 Step 3: Select your data source.

Few More Tips on Formatting Excel Charts
Thinking about the right color combinations for your chart? Many other questions? Here are some tips:
Always choose decent colors like Blue, Magenta etc for your chart.
Hide the gridlines or make them subtle.
Avoid using too many colors.
Never create 3D charts.3D charts divert the user's attention from the actual message.
In next post, we will learn about some of the advanced formatting tips for Excel Charts.