A research conducted found that if Facebook were to be a country, it would be the third most populous country in the world. Popularity of such an extent comes with a price to the users and the most annoying trait of such a social networking site would be misuse of the media.
A most common method is to target unsuspecting or gullible users. This is achieved via sending fraudulent messages, prominently SPAMs.
This article looks at a few Facebook SPAMs and how to recover from the situation, once spammed.
Violent and Pornographic Videos/Images posted to Facebook profile
In this  Facebook SPAM, users see highly offensive images or videos on their Facebook news feeds. They see the images posted on a friend's account, which are visible to everyone but the friend in question. This is primarily a malware campaign and it could potentially damage your system as well.
An instance of such a facebook spam is  – "Nobody can watch this for more than 15 seconds".  This spam is a survey scam as is rightly explained here.
The First 60,000 Attending Will Get iPad 2 for FREE (and many other variants of such)
This facebook spam asks you to click "Attending the Event" and invite all your friends to the Event.  You also need to "Facebook Like" a page. Trust me, you are not going to get any iPad for free.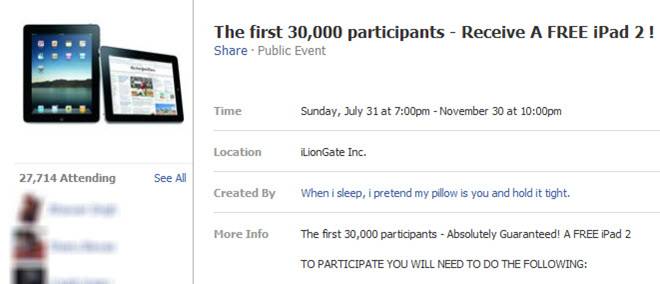 Facebook has sent you a notification  (and many other variants of such)
This is probably at the moment the least harmful facebook SPAM as it takes you to a Canadian pharmacy website selling fake versions of well-known prescription drugs for MEN's HEALTH. However, it is possible that the campaign can change any time.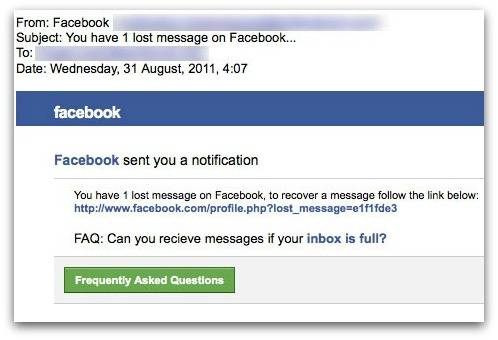 This Girl Killed Herself after Her Dad Posted This on Her Wall!
This facebook spam is a direct link to a website, wherein, you are asked to recommend the link or post the webpage onto your Facebook account. The main aim is to infect as many accounts as possible or earn money for the spammers.
 
Categories & Resolutions
The types of messages received as SPAM can be roughly categorized as –
Malware Campaign — e.g. the recent Violent/Pornographic images appearing in news feeds of Facebook users. This type of messages can be particularly harmful not only to the user but can potentially damage their system as well.
Resolution –
Change your Facebook password by visiting your account settings.
Remove any unwanted Facebook apps.
Run a virus and malware scan on the entire system
Remove the video from your profile/Wall. In case a friend's profile is infected, inform them about the same and provide the resolution steps.
Increase the contact networks of Spammers — e.g. winning an iPad on attending an event. The main motive of this message is to gain popularity on Facebook through "Facebook Likes" and win more contacts, which are then sold to marketers.
Resolution –
Do not respond in any manner to the event.
Scroll down the Event page and report the Event as Spam or Scam.
Soliciting other illegal websites — e.g. the Canadian Pharmacy website. These are probably the least harmful types, however one should still display caution and alertness.
Resolution –
Verify that the message is indeed from Facebook. True Facebook messages are sent by IPs under control of Facebook.
Do not click on unsolicited links
Remember that if you receive a message on Facebook, depending on your notification settings, you will get an email on your registered email address.
The key word is to be smart when on "the social network".
For more information on how to fight spam on Facebook, refer to the following-
http://mashable.com/2011/03/28/facebook-spam-tips/