This utility compare two worksheets in a workbook and highlight duplicate entries. It accepts user input in a form as shown below: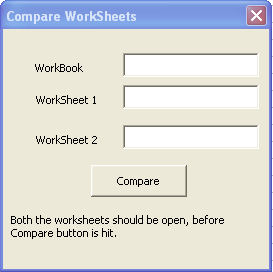 User is required to enter Workbook (e.g. Demo.xls) and WorkSheet 1 (e.g Sheet1) and WorkSheet 2 (e.g Sheet2) and press Compare button.
This utility compare first column of both the sheets and highlight duplicate entries in WorkSheet 1 as shown below: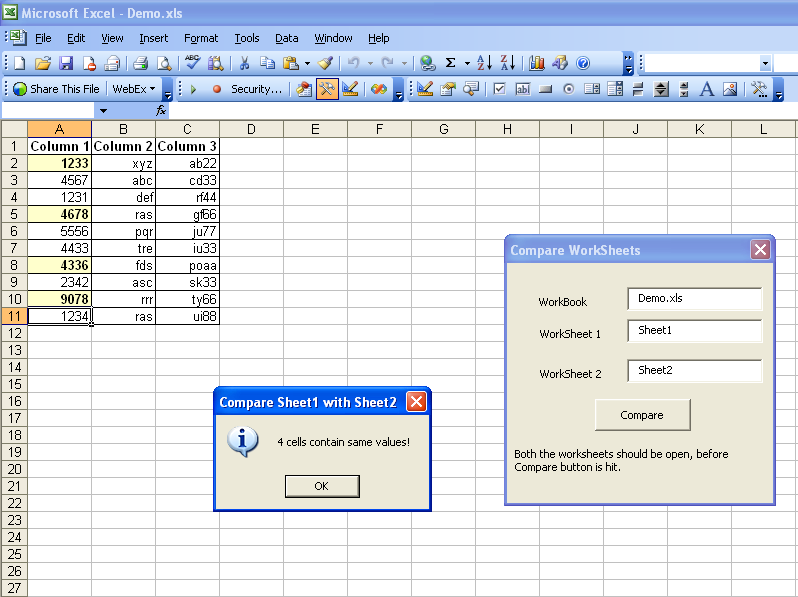 Download this utility Compare_WorkSheets_For_Duplicate_Entries.xls
We provide consultancy services in Microsoft Excel. If you are looking for further enhancements to this utility, feel free to contact us here.