Note: Check the parent post here.
We have completed the first step of this stage, of installing the required software. Here we shall detail the second step of setting up the hardware or emulator.
Step 1: Creating an Android Virtual Device
An Android Virtual Device or AVD is the emulator that lets you model the actual device. To create an AVD, we first need to scan for the system image targets. To do so, execute the command

The android tool scans the <sdk>/platforms/ and <sdk>/add-ons/ directories for valid system images and generates a list of targets, see illustration –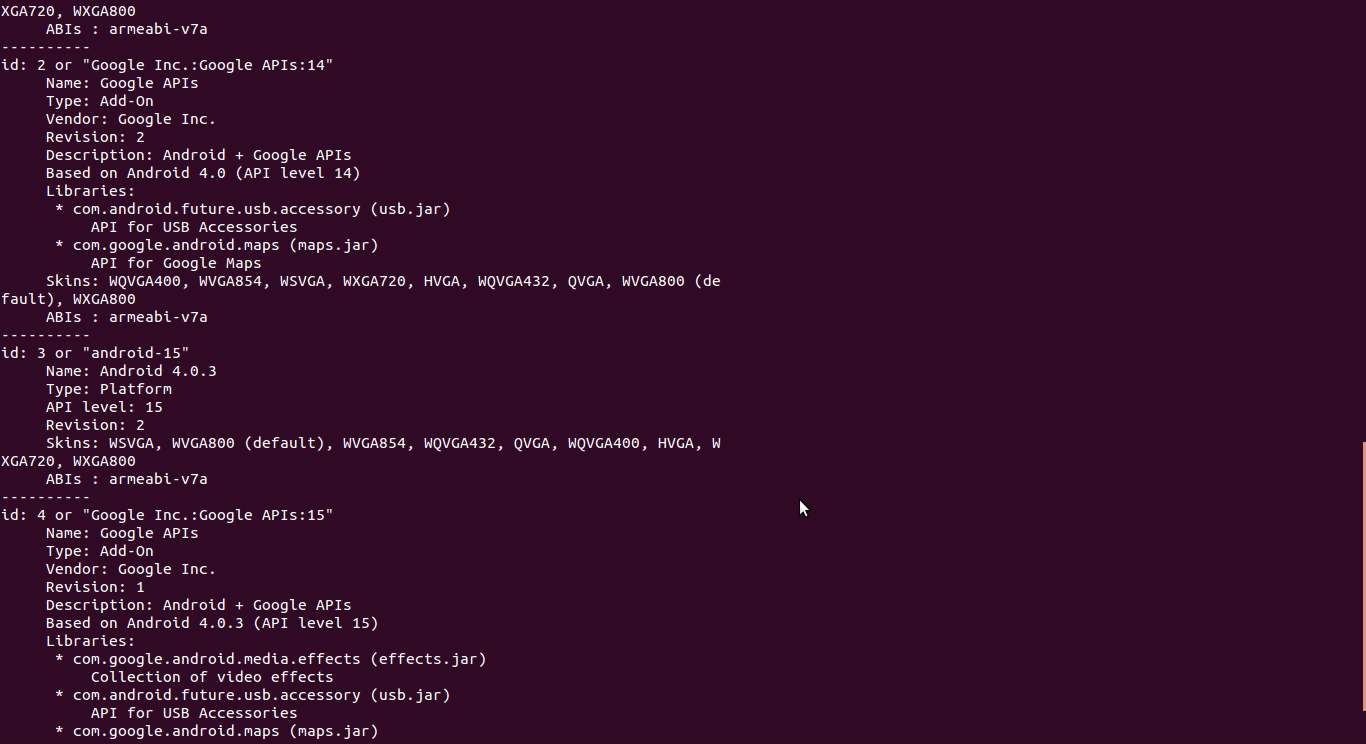 Once we have the list of targets, we can create the AVD. To create the AVD, issue the command android create avd along with the desired options as below:
$

android

create

avd

-

n

-

t

[

-

]

.

.

 

e

.g

.

$

android

create

avd

-

n

MyHelloAVD

-

t

5
To see information about the optional parameters, issue the command android create avd -h
To verify if the AVD is created, invoke the command
This will bring up the Android AVD manager window. You can also create a new AVD from here.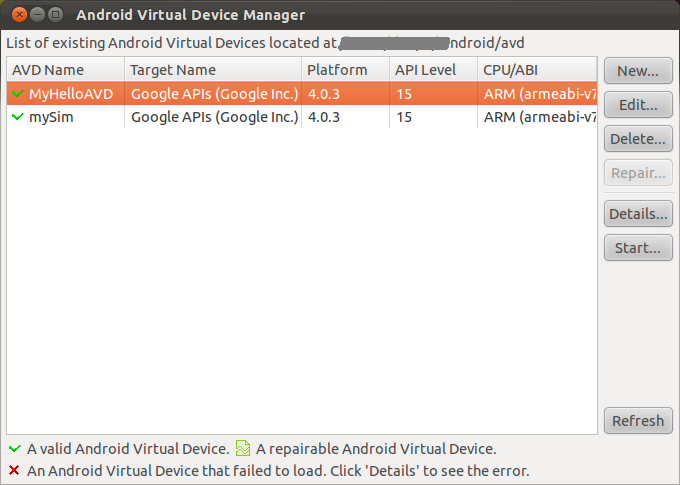 Step 2: Android Emulator
As we do not have an Android device, we shall use the Android emulator to test our developed application. The emulator uses AVD configurations, allowing us to model and test the Android applications.
To start an instance of the emulator, invoke the following command emulator -avd
e.g.
$

emulator

-

avd

MyHelloAVD

-

scale

0.75
This is how the emulator will look like.