In network management, usually SouthBound Interface refers to the interface exposed to lower layers and the NorthBound interface refers to the interface exposed to the higher layers.
For an EMS, lower layer is NE and upper layer is NMS. Similarly for NMS, lower layer is EMS and upper layer is service management or OSS. According to TMN Layer Model, the hierarchy of network management layers from bottom to top is as follows:
Network Element -> Element Management -> Network Management Layer -> Service Management -> Business Management
Let's explain it using an example. The NMS interface exposed to communicate with Network Elements (via EMS) is considered as SouthBound Interface whereas the NMS interface exposed to Service Level Management or Operation Support System (OSS) is considered as NorthBound Interface. Below diagram depicts this very clearly: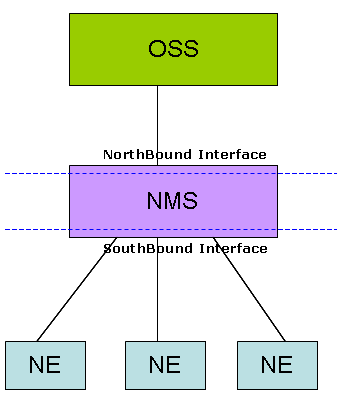 An easy way to remember which is northbound interface and which is southbound interface is to refer the standard direction map given below: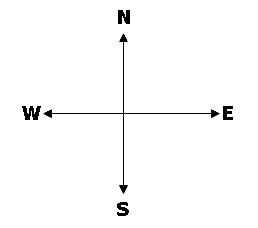 Hope you find this information useful. Please leave your footprints in comments section below for any feedback, queries or suggestions…!!