I had resisted giving in to the temptation of a Smartphone for long, but then I finally got an iPhone 4. Even though it took me sometime getting used to iTunes to transfer music to the phone, the one thing I missed was customized ringtones. Of course, the App Store has apps that will allow me to download ringtones, but that is not the same as creating a ringtone from your favorite song.
In today's post, we will show you how to create a ringtone using iTunes and transferring it to the iPhone. You will need iTunes installed on your machine. I created ringtones on iTunes 10 installed on Windows 7.

How to create a customized ringtone in iTunes
Step 1: Open iTunes. From the music library, select the song from which you want to create a ringtone.

Step 2: Right-click on the selected song and select "Get Info"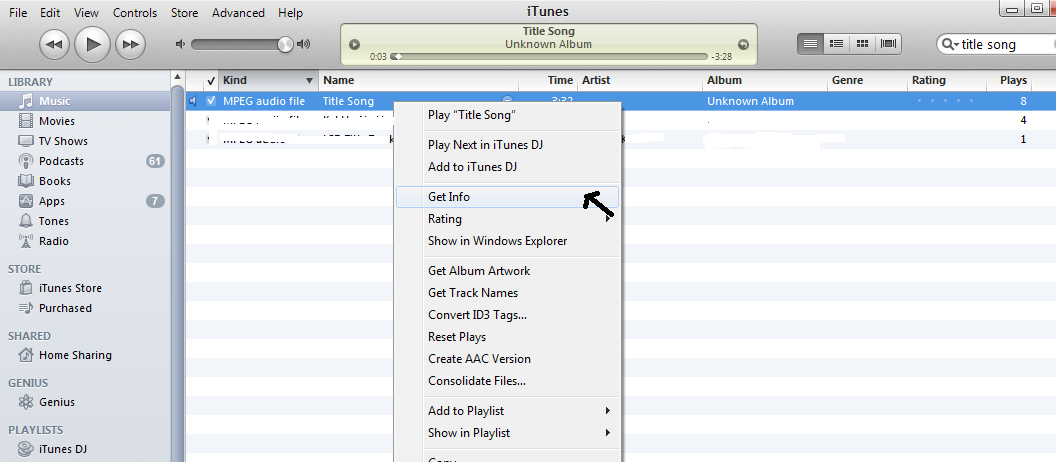 Step 3: In "Get Info", go to Options tab, set the Start and Stop time.  You can select a frame of 30 seconds only. Even if you select a time frame of more than 30 seconds, iTunes will transfer only 30 seconds of the ringtone. Adjust the time, to select only that part of the song that you want as your ringtone. The Start time can be set to begin at any portion of the song.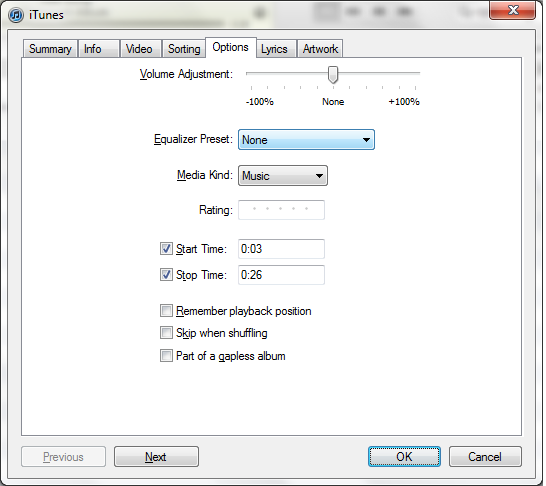 Step 4: Select the song and Right-click to select "Create AAC version"

Step 5: Right-click on that newly created AAC version and select "Show in Windows Explorer".

Step 6: Rename the *.m4a file to *.m4r

Step 7: Copy the file to a different location. Delete the original file from iTunes.

Step 8: Find the copied file.

Step 9: Right-click and select "Open with iTunes".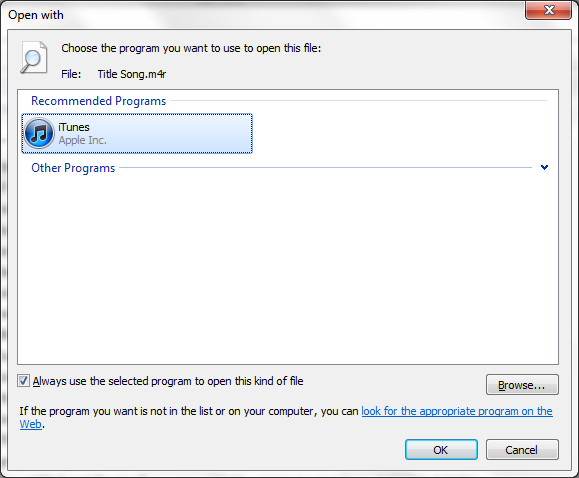 Step 10: Go to the Tones Library in iTunes and look for your created ringtone, which will be in all likelihood playing in iTunes.

Transfer the Ringtone from iTunes to your iPhone
Connect your iPhone to the PC.
Once the device is connected, select "Tones" from the top menu check the "Sync Tones" box and the "All tones" radio button.

Verify that the newly created ringtone is transferred to the iPhone. You can either verify it through iTunes or on your iPhone
To verify through iTunes, select Devices -> Your Phone -> Tones.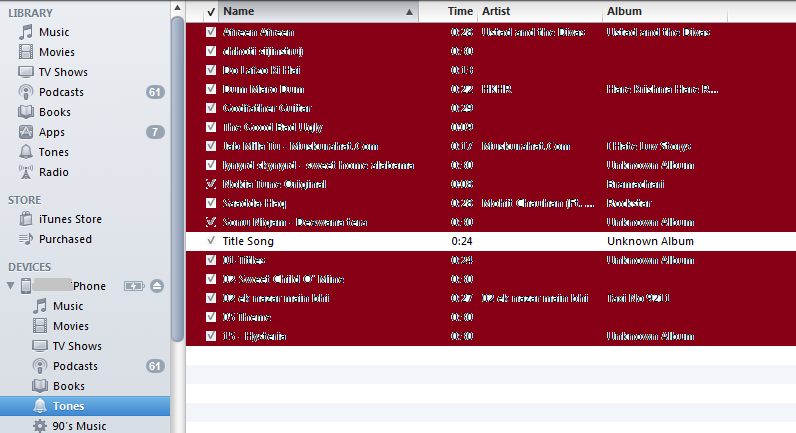 To verify on your iPhone go to Settings -> Sounds -> Ringtone. Customized Ringtones are at the top of the screen.
I am sure, once you have mastered the art of creating a customized ringtone, your iPhone will be buzzing a different ringtone every day. Do let us know your feedback or suggestions in the comments section below.