In previous two posts we learnt about types of Excel charts and how to decide which Excel chart to be used for a given scenario by understanding the message that we want to convey through our charts. In this post, we will learn how to create an Excel Chart.
The screenshot below shows the area in Excel that is used for creating charts.
[Click on images for a better view]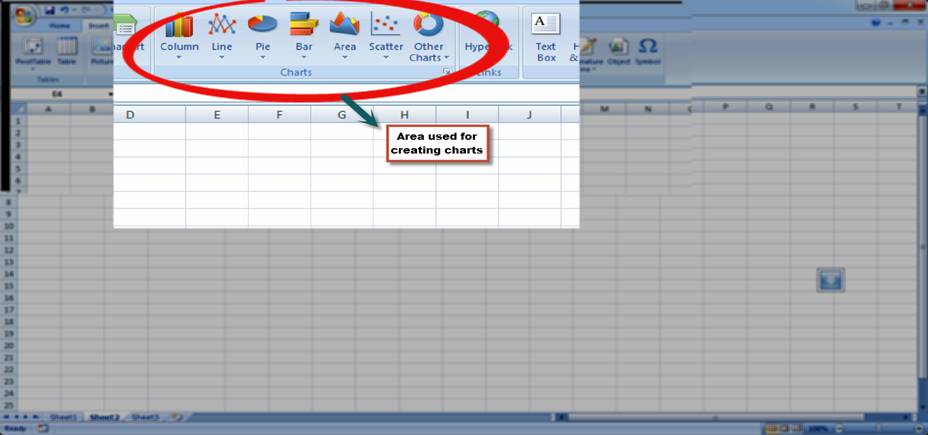 There are 5 simple steps of creating an Excel Chart.
Step 1: Select your data using the cursor.

Step 2: Select the "Insert option" in the main menu.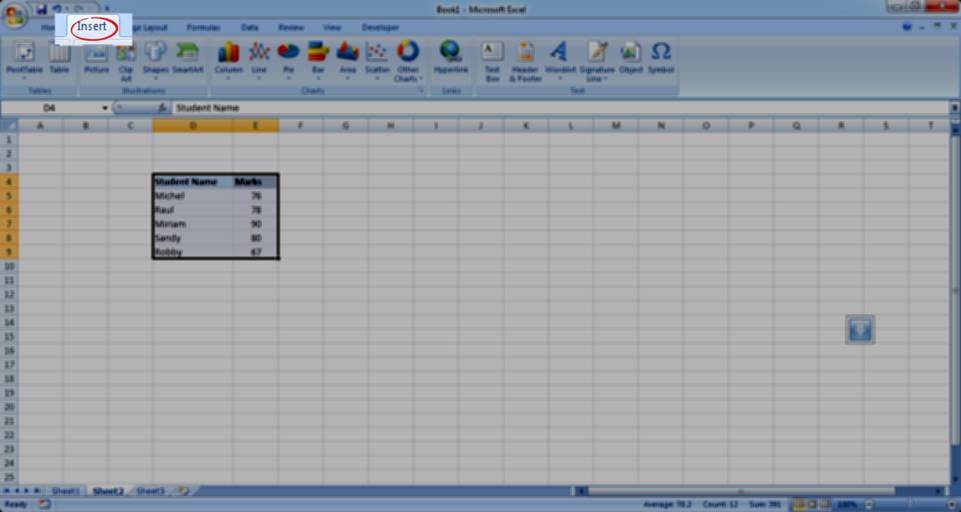 Step 3: You will see the different chart types. Click on the chart type which u will like to create. We have selected "Bar" chart here.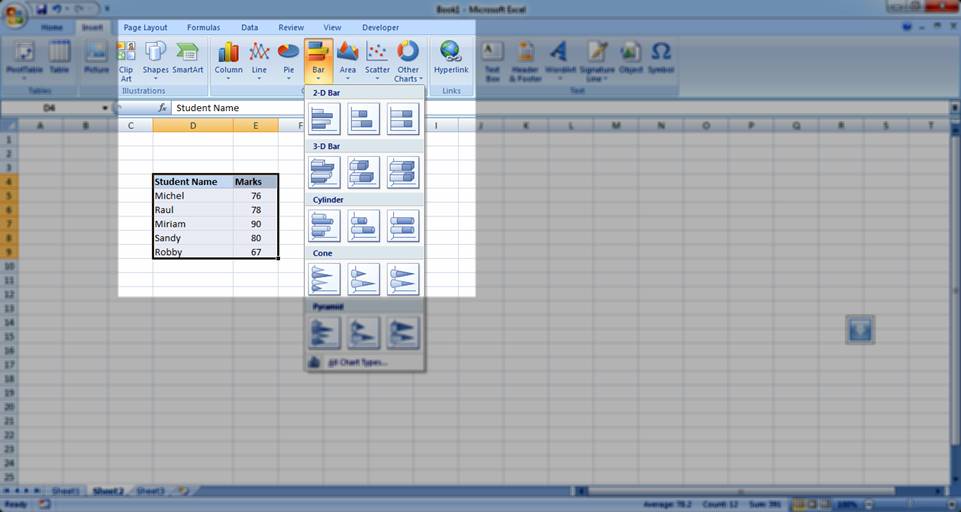 Step 4: Click on the "bar chart" type.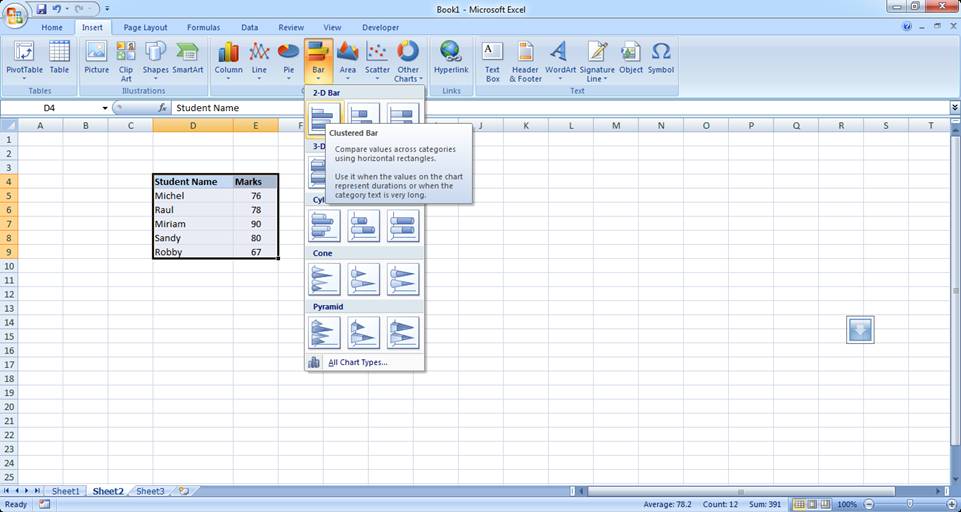 Step 5: There is no Step 5
. In fact, Your chart is ready!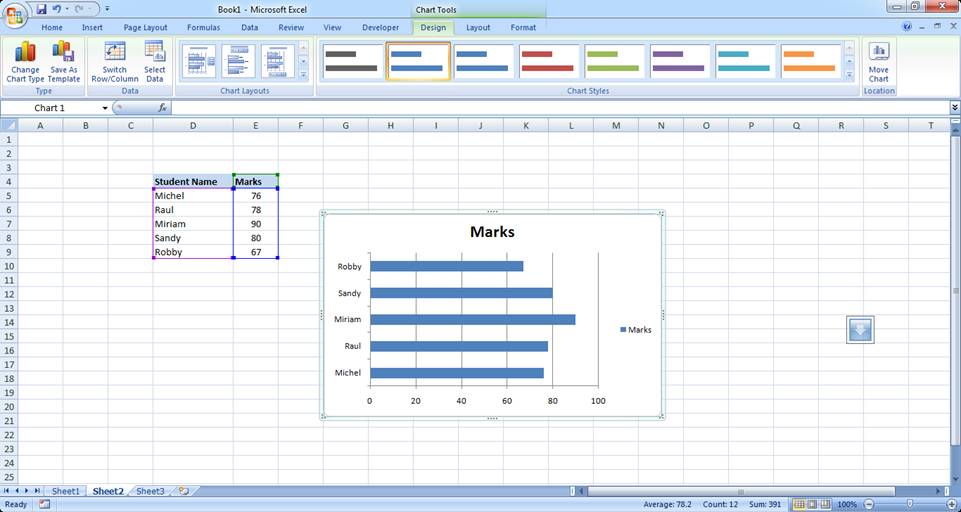 In this post we learnt to create Excel Charts. In next tutorials, we will learn about basic and advance formatting of excel charts.