Facebook is one of the most used social networking site today and is being explored by developers around the globe to create innovative & useful applications. Before starting to write the application, the first and foremost step is to register the application on facebook and get an Application ID.
Below is a step by step process to get an APP ID for your facebook application.
Step 1: Go to http://www.facebook.com/developers/createapp.php and fill in the details as show in the image below: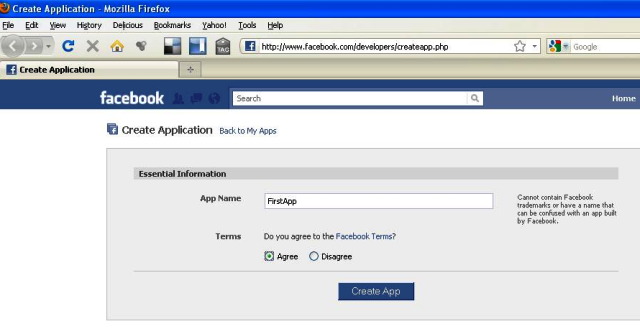 Press on Create App button.
Step 2: Fill in the displayed text for Security Check on Next Page and press 'Submit'.
Step 3: Submitting the form in Step 2 above will lead to 'Edit App' webpage as shown in image below. Here you can update the description about your facebook app, add an icon or a logo for it and manage the users etc.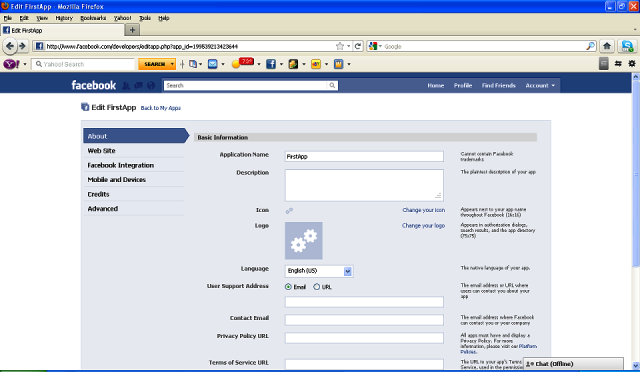 Step 4: Done…!! Your FaceBook App is now registered and you have got the facebook app id as shown in the image below: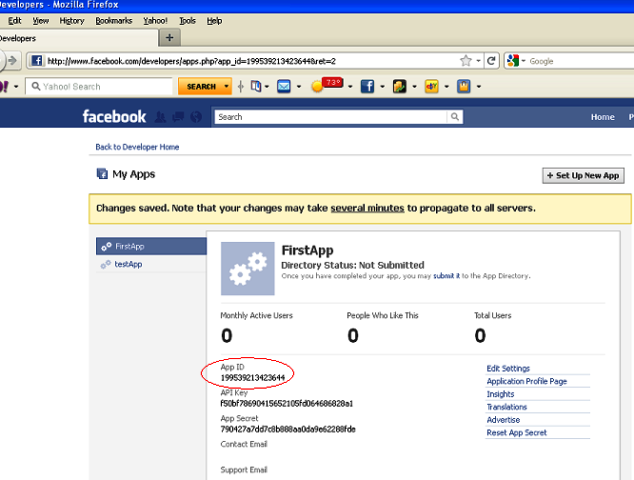 This facebook app id is very much required while creating the applications. API Key and App Secret are two other most important parameters required while developing facebook apps. Once your application is registered, you can edit your facebook app and refer to these parameters by visiting this link.
Note: For security reasons, facebook has added another security step before creating any application. This step is to either register your mobile or credit card with facebook. This is one time step and is required only when a user tries to create first facebook app.
Hope you find this information useful. Please leave your queries, suggestions or feedback in the comments section below.