StatCounter is a well known online service that analyze traffic on your website and record statistics such as number of hits, keyword activities, visitors information and many more such parameters. These statistics help a lot in understanding the direction your website or blog is moving in. You only need to create an account on StatCounter and set up a project for your website and you are done…!! It will now start keeping a record of the activities happening on your website even when you are offline or not logged in – well, that's the beauty of it apart from the fact that it is a free service [Of course, for any up-gradation, you need to pay].
One issue with StatCounter is that it does count your own hits even when you are logged in as admin. But, hold on, not an issue anymore; StatCounter does provide a solution for it. You only need to follow simple steps below to prevent StatCounter from couting your own hits on your website.
Login to StatCounter using your username and password. Select your project and click on config as pointed in the image below.

On left hand panel select "Blocking Cookie" as highlighed and click on "Create Project Blocking Cookie" as pointed.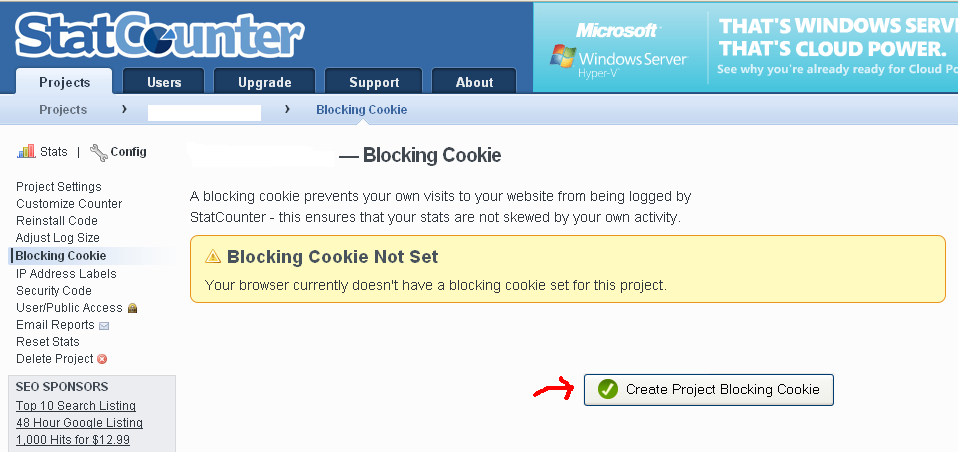 You should now see the message shown in the image below and you are done.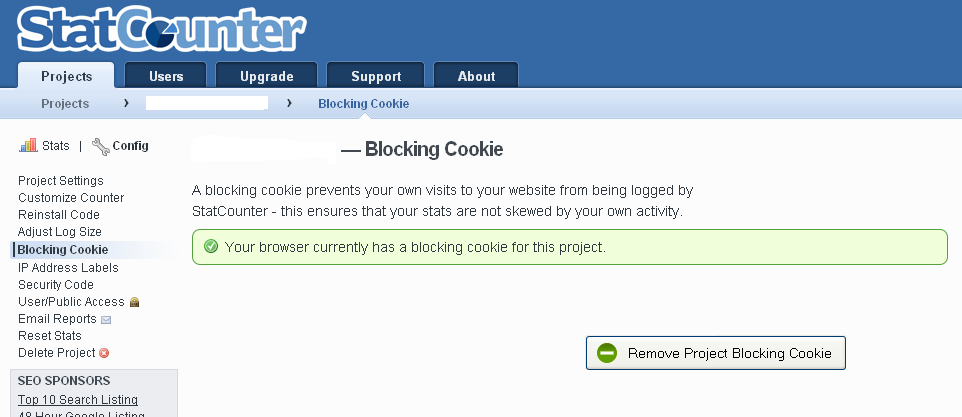 StatCounter will not count any page loads or visits done to your website from the browser, you have performed this operation from. There is another method of preventing statcounter from counting your own hits by blocking a set of IP addresses.
Hope you find this information useful and easy to use. Please leave your suggestions or feedback in the comments section below. We always love to hear from our readers.