All the digital cameras and images consist of pixels and sensors.  If you are planning to buy a new digital camera, you must be wondering which one to choose over another – High Pixel Quotient or High Sensor Size?. Here we give you a quick walk through of why a balance is required between these two to get desired picture quality.
What is Pixel?
Pixel is a unit of information about the color and intensity of a picture. The more pixels a camera has the further the worth will be added to the color and quality. With a larger number of pixels, the light signal and light-gathering area get stronger and better; thus good-quality images are captured even in the dark.
High pixel quotient also counts for an improved signal to noise ratio (SNR), where the images generated are smooth, clear and holds no grainy effect. The results are vibrant and each, and every detail of the picture can be viewed. Just like a High Definition (HD) camera that captures every hitch of imperfection; whereas a low amount of pixel can result with streaks of highlights and a rough quality photograph. A pixel value of at least 8MP is enough for most professionals, but a greater MP could be demanded for huge sharp prints.
What is Sensor Size

?

Sensor size is the surface size where the camera lens projects an image. A photo is formed when each sensor cell combines together into one digital value. An ordinary web-cam set has an image quality of more than 10 mega pixel and so does an expensive SLR camera. Subsequently what's the difference between the qualities of both the pieces? Well, the SLR cameras have a better-quality pixel; which means that it has a greater digital sensor size. This indicates that a camera with the highest sensor size will comparatively have finer pixels. The larger the sensor size the bigger a pixel will be and a clearer picture will be derived in the form of photographs.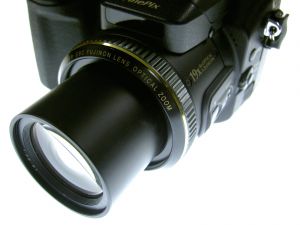 High Pixel Quotient or High Sensor Size?
The balance between a sensor size and megapixel is always a tricky game. The proportion between the two should be consistently balanced as cameras with greater sensor size are more expensive. It also lowers the image quality after a certain increase in size value because those cells are light sensitive. Therefore, when the magnitude of the sensor increases; very little light will be collected thus; delivering darker images, noise and inaccurate measurements. Alternatively, the haziness in the camera due to noise pollution will not let the camera produce high-resolution images. Besides, the reduction in the noise through software will create an unwanted increase of file size.
On the contrary, huge mega pixels allocated within an inadequate sensor size will also throw undesirable effects on the photographs. It will bring ample sharpness, excessive color, intensity and exposure to the picture. The image might seem to produce noise until viewed on a computer. This happens to most of the photographers who presume their pictures to be of a superior quality, but when dished out on the screen, it turns into a nightmare.
We Suggest
While, selecting cameras for professional shoots look for a professional SLR camera. Most high-end cameras have a sensor area of 35 mm or 1.5X or 1.6X crop factor and mega pixel value of at least 8MP or more. Together, the mega pixels and sensor size goes hand in hand and none of it is versus each other. One is incomplete in the absence of the other, therefore; balance is the key which matters more.
Do let us know if you find the post useful in selecting a digital camera of desired picture quality. Happy exploring.