Technology has become so much advent that mobile phones can almost be thought of as a replacement for notebook computers. Android looks promising enough to blur that line of difference furthermore. This new mobile platform – android, certainly seemed to have swept the mobile market off its feet. Now it is being used in millions of mobile phones and similar gadgets like the tablets, and even your TVs and cameras. What makes it so popular is the ease with which it can be used by developers – both application and hardware developers – thereby providing them with an opportunity to come up with varieties of hardware and software applications that one can think of. Something new and innovative is what we end users are always looking forward to have in our gadgets.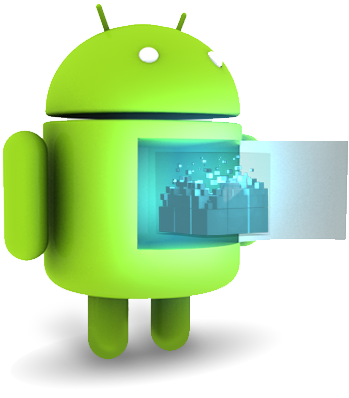 Android vs Other Mobile Operating Systems
Unlike the iPhone's iOS or the Blackberry's OS, Google's OS for mobile devices, Android, are non-restrictive. There is no restriction for the user to stick to a certain mobile carrier like an iPhone user does. Although iPhone has the oomph factor, its popularity is slowly declining with the developers. The development tool for the iPhone is quite difficult to use, and the application's acceptance into the Apple's Store take weeks. Hence, in comparison with the iPhone technology, the developers are finding Google's android platforms much easier to work with. To the end user, Google's Android enabled devices would be cheaper compared to the iPhone and the accompanied data plans.
Technology Behind Android App Development
Android is based on Java and C/C++ that runs on Davlik. It has become the haven for developers since it provides them with an arena that allows them to give shape to their innovative ideas based on already known languages or tools. This saves them valuable time and effort. The android software development kit is Google's most powerful weapon that makes it popular with the application developers. It provides them with the source codes, the development tools, an emulator and access to libraries to help build their application on the android platform.
Hardware Manufacturers Delight
The hardware manufactures are more and more drawn to the Google's new operating system.  Android SDK provides one with an access to a multitude of aspects like chip set architecture, device form-factors, such that there would be no difficulty in experimenting with new hardware. This helps the manufactures in keeping up with the current technologies by enabling them with the power to modify their handsets.Android platform allows them to improvise on any hardware. This enables them to give shape to variety of innovative devices they can come up with.
Android's Market Is Less Restrictive
The Google's android market enables both the manufactures and the application developers to do business in their own terms and conditions.
End User Security
Google has its security check for detecting any malwares in the applications. Android has security features, such as Sandboxing and permissions that do not allow malware or Trojans to enter.
The ability to run on any kind of hardware that is powered by consistent APIs to optimize the user interface along with the fact that, it is much more profitable in today's economic crisis makes android a safe bet for the future of mobile computing.